Delphi Tri-Township Fire Territory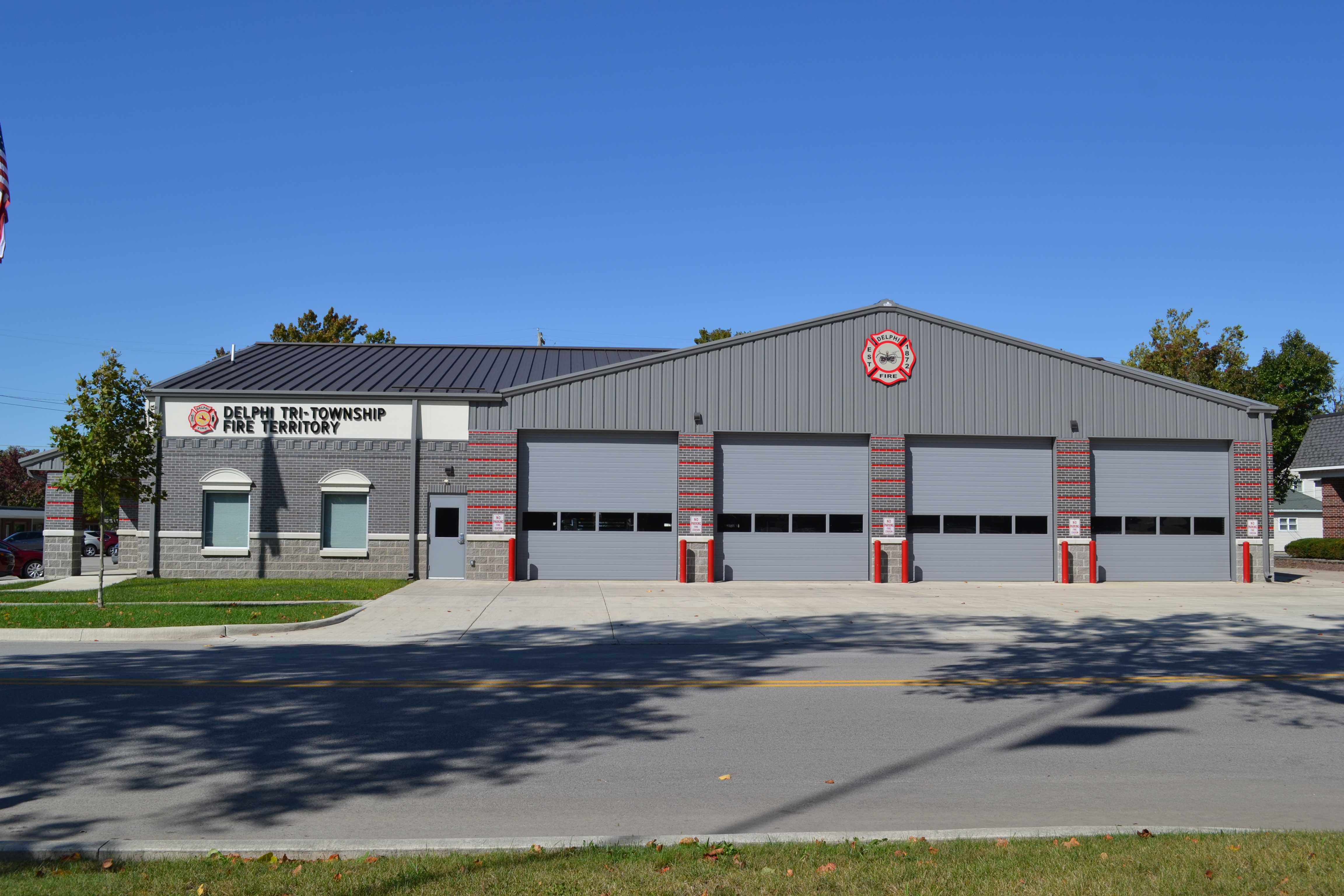 The Delphi Tri-Township Fire Territory provides emergency fire and rescue services for the City of Delphi and the Townships of Deer Creek, Tippecanoe, and Madison within Carroll County. Volunteer firefighters are committed to providing a professional emergency response for residents, business owners, or anyone passing through the 96 square miles of service area. The new fire station was dedicated in April 2018 at the corner of East Main and South Union Streets.
In addition to fighting fires, Delphi Fire responds to vehicle crashes to extricate victims, hazardous material spills, and water related rescues. The Delphi Tri-Township Fire Territory regularly responds to assist neighboring departments with a variety of calls. Originally formed in 1869 as a bucket brigade, the Delphi Fire Department acquired its first water pump in 1871. Currently, the Delphi Tri-Township Fire Territory has a fleet of two engines, one ladder truck, two water tankers, a rescue truck, and a brush truck. Delphi Tri-Township Fire Department responds to more than 250 calls each year.
You can find more information about the Tri-Township Fire Territory on Facebook at
Delphi Fire
.
101 S. Union Street
(765) 564-2234
For Emergencies, dial 911