Sports
There are numerous organized
school sports teams
in the Delphi Community Schools which are detailed at their own website. There are many other activities available for youth of all ages. Many of them are listed below, but for the most up-to-date information, see the "Call Outs" columns in the
Carroll County Comet
. Activities such as wrestling camps are also announced in the Comet.
Baseball & Softball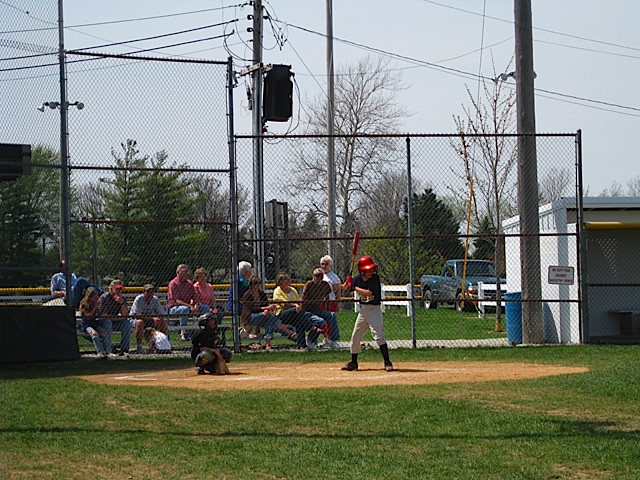 Town & County Baseball & Softball League covers several counties including Carroll. It sponsors co-ed sports for children from ages eight to 14.
Delphi Youth Baseball
is a member of the Town & Country League and serves children ages 4-12.
Delphi Pony League information is available from Dave Murray at 765-564-3844.
Delphi Girls Softball is a summer recreation program for ages 6-15. Participation forms are available at Delphi Community Elementary School and Middle School.
Colt League baseball for 15- and 16-year-olds is available regionally with teams formed by students from multiple schools.
Swimming
Delphi Summer Swim information is available from Brian Burton at 765-564-4242 or email
Soccer
Carroll County Youth Soccer League
is available for children ages 4-13 in age brackets. There are also travel leagues older children and an annual clinic. Call Sandy at 574-686-3124 or write to 2605 W 300 N, Camden, IN 46917.
Recreation
Summer recreation programs sponsored, for example, by Delphi Parks and other groups, are announced in the
Carroll County Comet
and on this website.
Adult Sports & Recreation
Delphi Community School System makes available the Middle School Gymnasium on Monroe Street east of downtown Delphi for walking during winter months and bad weather. They also offer the school swimming pool for a water aerobics program.
Golfing, fishing, canoeing, boating, and other sporting activities also abound in and near Delphi in Carroll County.